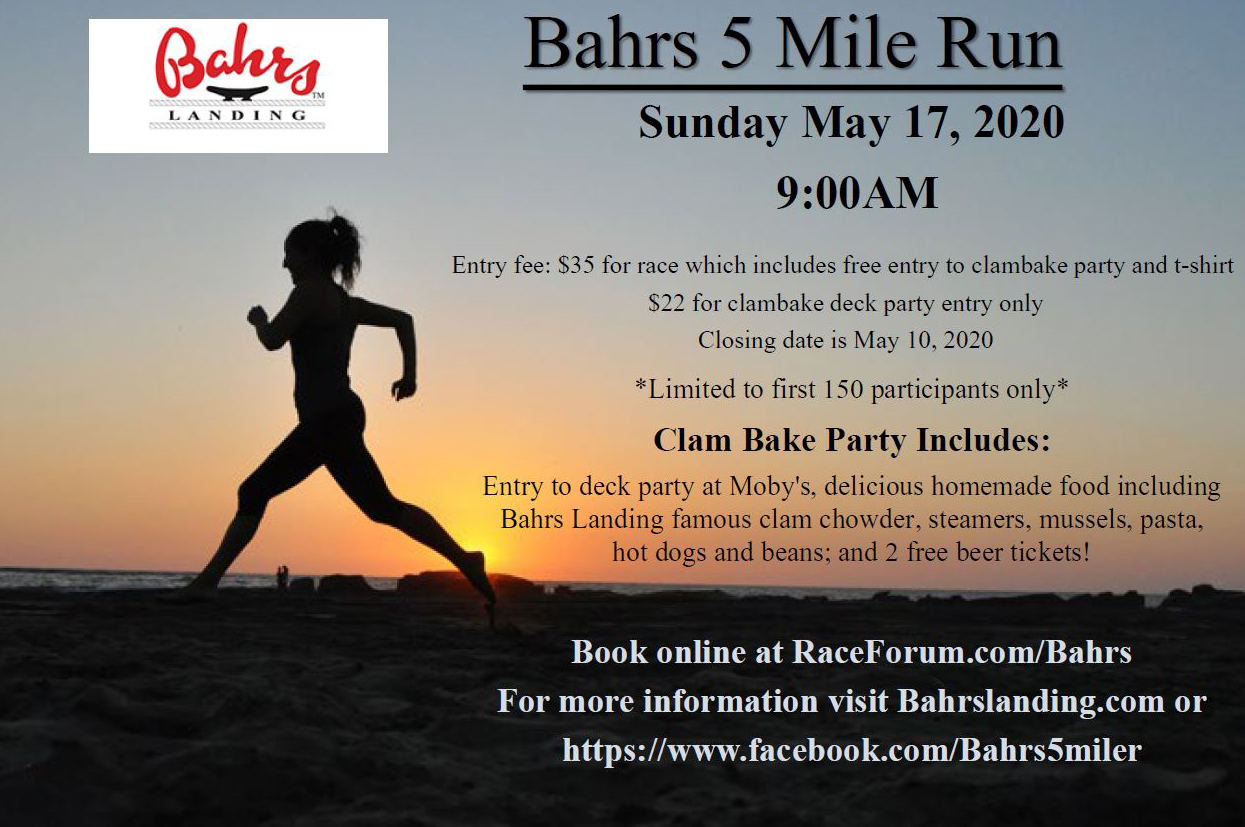 Bahrs' Five Mile Cancelled
Contact Information:
Jay Cosgrove
(732) 872-1245
2 Bay Ave, Highlands, NJ 07732
Sunday May 17, 2020 9:00AM
The 2020 event has been cancelled due to road construction in the area. We will be back in 2021. Sorry for the inconvienience
Full refunds are being sent
It's BACK. Run a challenging 5 mile run into the Highlands, down by the Navesink and back. Finish up with a deck party Clam Bake like no other. Runners get in Clam Bake Free with their entry $35, Non runners can also buy a ticket $22.
We have now added a simpler less competitive, anyone can do!!  1.5 Mile Run/Walk for those who want to get to the clams and beer quicker. 
LIVE RESULTS posted as they finish.  splitsecondracing.net/results
Race Limited to first 150 runners ONLY!
Please refer to facebook page for course description and information:
Race
Price
Start Time
Sanctioning Organization

---

5 Mile - Running - 5 Mile
$35.00 - by May 12
9:00 am
N/A
1.5 Mile Run/Walk - Running - 1 Mile
$35.00 - by May 12
9:00 am
N/A
Non runner Clam Bake Deck Party - Other - party only
$22.00 - by May 12
9:30 am
N/A