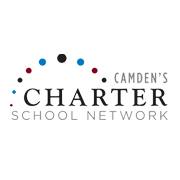 "We Are Charter" 5K Timed Race, 1 Mile Family Fun Walk and Free Health Fair
Saturday Apr 29, 2023 9:00AM
Register today for:
Camden's Charter School Network's annual fundraising event:
"We Are Charter" 5K Run/1 Mile Family Fun Walk and Free Health Fair
Camden Academy Charter High School, 250 Federal Street, Camden, NJ
Saturday - April 29th, 2023
7:30am-8:30am: Check-in
9:00am: 5K Timed Run
9:05am: 1 Mile Family Fun Walk
Post Race: Join the 'Spring Into Wellness' Free Health Fair 
Our event includes:
A race route along the scenic Delaware River waterfront

5K awards based on time, divided by gender and age groups

Event shirt for those registered by Friday, April 14th - shirts will be available for $5 once registration ends and until supply is gone

Free 'Spring Into Wellness' Health Fair includes preventive screenings, health education materials, community resources, healthy food samplings, bounce houses and games for the children along with face paintings, and much more

Pricing Is Below...Please Join Us! All Ages Are Invited!!

Funds raised support the mission of Camden's Charter School Network to expand educational opportunity in Camden City. The goal is to give all youth and their families in Camden an equal opportunity to achieve their greatest potential, to raise awareness of education policy, to expand resources from preschool to post-secondary experience, to build leadership, and support program capacity for the City of Camden.
Race
Price
Start Time
Sanctioning Organization

---

5K Timed Run (ages 19 and over) - Running - 5K
$25.00 - pre-register
9:00 am
N/A
5K Timed Run (ages 18 and under) - Running - 5K
$5.00 - pre-register
9:00 am
N/A
1 Mile Family Fun Walk (ages 19 and over) - Walking - 1 Mile Walk
$10.00
9:00 am
N/A
1 Mile Family Fun Walk (ages 18 and under) - Walking - 1 Mile Walk
$5.00
9:00 am
N/A
Fundraisers

0

Total Raised

$115.00

Current Goal

$0.00

High Donation

$30.00

Average Donation

$12.78