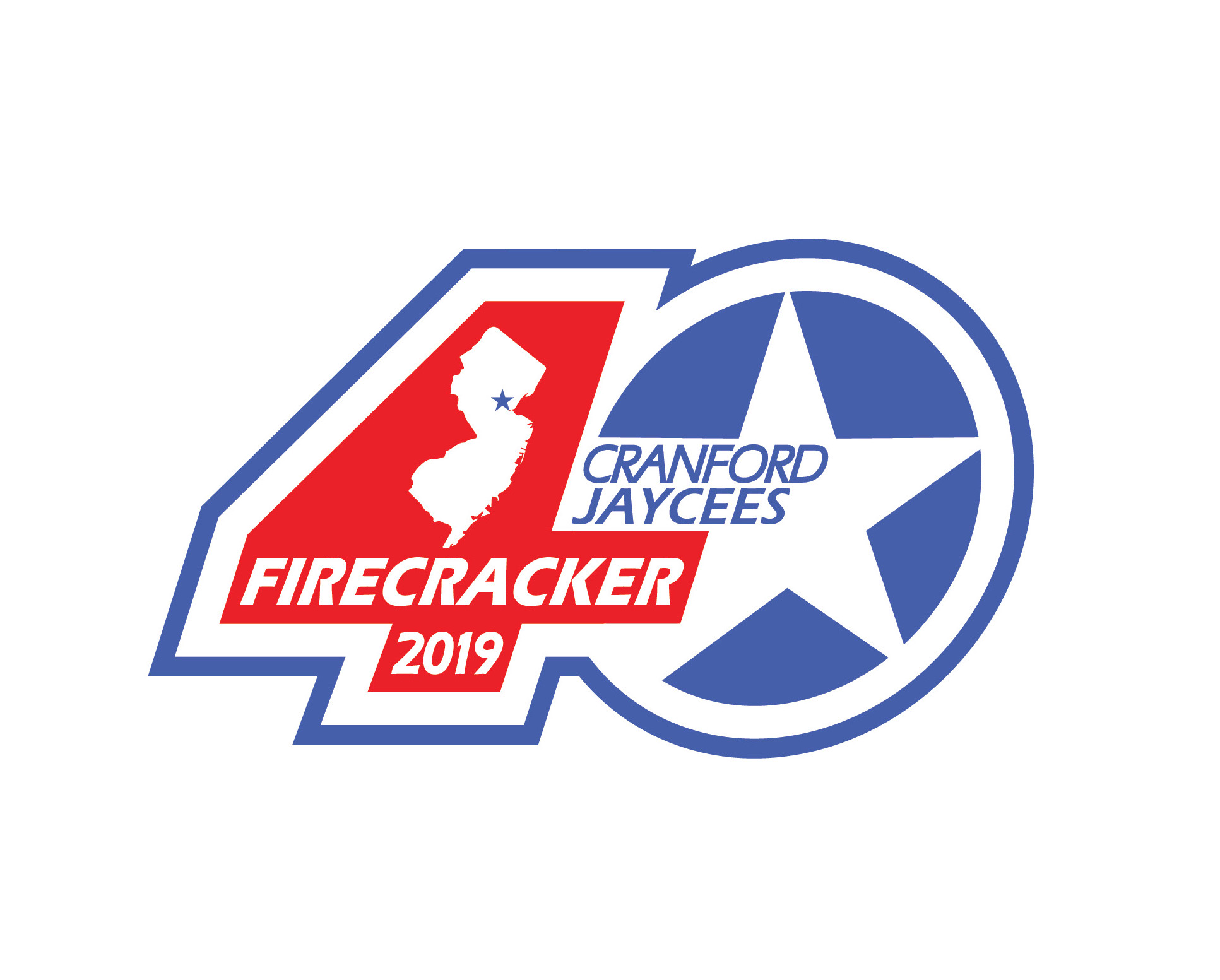 Cranford Jaycees Firecracker 4 Miler
Contact Information:
David Farrell
1033 Springfield Ave, Cranford, NJ 07016
Thursday Jul 04, 2019 8:30AM
All entries after 3PM on Wednesday July 3rd will need to report to the post registration table to get thier bib assigned. Registration will remain open online until 8:30AM July 4th.
The 40th Annual race, fast, flat,  USATF certified scenic course with mile splits and water stops.  Come out and join one of North Jersey's finest running events.  Tree lined streets and bike trail.  After the race enjoy refreshments, music, popcorn, ice-pops and face painting.  Prizes will be awarded after the races.
Start/Finish at Nomahegan Park, 1033 Springfield Ave, Cranford NJ.
Pint Glass Guaranteed to all 4 Milers that register by June 10th
Technical T-Shirt Guaranteed to all Pre-Registered by June 27.
Fun Run Ribbons to kids that complete the fun run.
Live Results posted during the event by Split Second Racing  Bookmark the results page here.
Please check your race information here.
Team Categories: The following team categories are available. Each participant may only enter 1 team category, for example a parent cannot enter a Parent/Child category and the Couples category. Both team mebers must enter the same Team Name when registering for the team event. The team name does not have to be a family name, it can be any name you chose, but must be the same for both team members. 
Couples
Parent/Son
Parent/Daughter
Chip Timing by SplitSecondRacing.net  Live Results
Pre Reg Pickup at Cougar Headquarters, 415 Centennial Ave, Cranford.  6/28 @ 2PM - 7/3 @ 3PM
Day of registration and T-shirt pick up begins at 7:15am.
Fun Run starts at 8:30, 4 Mile begins at 9:00Directions for your GPS 1033 Springfield Ave, Cranford
Race
Price
Start Time
Sanctioning Organization

---

One Mile - Running - 1 Mile
$15.00 - effective June 28
8:30 am
N/A
Four Mile - Running - 4 Mile
$35.00 - Effective June 28
9:00 am
N/A
Fundraisers

7

Total Raised

$309.15

Current Goal

$3,500.00

High Donation

$60.00

Average Donation

$11.89