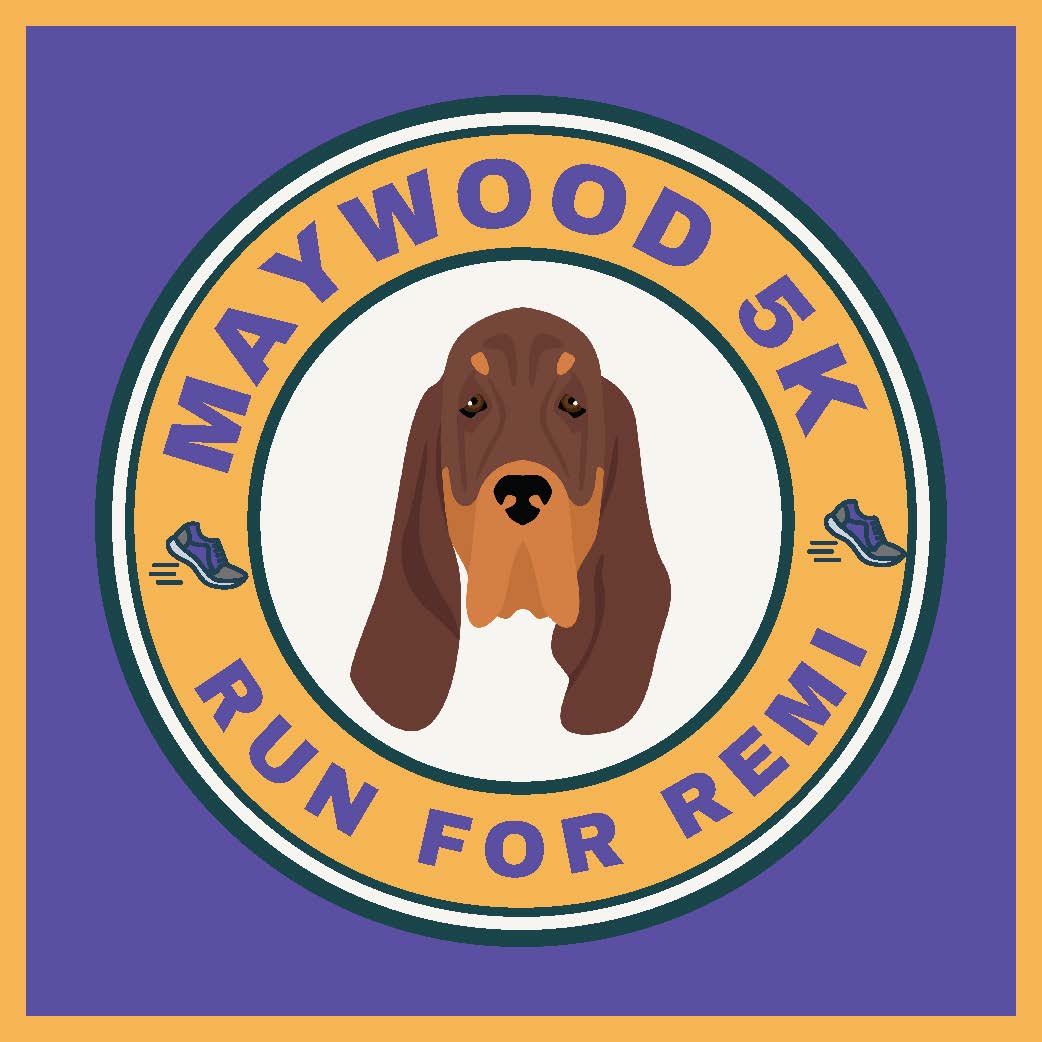 Maywood 5k "Run for Remi" Sponsored by the Rotary Club of Maywood
Contact Information:
Doug Herrick
800 Grant Avenue, Maywood, NJ 07607
Saturday May 20, 2023 8:00AM

The Maywood 5K "Run for Remi", sponsored by Park Avenue BMW and Providence Bank, honors the memory of K9 Officer Remington. The race runs through beautiful Maywood and this tree-lined course has been sanctioned and certified by the USATF-NJ. It is also a USATF-NJ Grand Prix Race.
Dogs and their owners are encouraged to participate in a Dog Walk around the Memorial Park walking path to honor Remi during the race (no registration or fee required for dog walkers but donations accepted!).
All proceeds will be presented in honor of K9 Officer Remington to Start II Save the Animals Rescue Team.
Entry Fee $30
FREE Race Shirt to all pre-registered runners and while supplies last.
MEDALS will be presented to the top 3 finishers in each age group of the 5K Run.
*****START & FINISH****
Memorial Park at Grant Avenue & Fairmount Avenue, Maywood, NJ
RACE DAY REGISTRATION: 6:30 A.M.
AGE GROUPS
*9 & Under 10-12 · 13-14 · 15-18 · 19-29 · 30-39 · 40-49 · 50-59 · 60-69 · 70 -79 · 80 & Over
There will be a pre-race registration on Friday May 19th from 4-6pm at the Maywood Borough Hall, Third Floor Conference Room, 15 Park Ave Maywood NJ
You will be receiving an email about Wednesday of race week with your bib number and your race information to check for any data changes needed. At that time you will be able to correct any information prior to race day. Also, any further instructions for the event will be included in that email. 
FOR FURTHER INFORMATION CALL DOUG HERRICK AT 551-206-1764 or email
MaywoodRotaryClub1@gmail.com or visit Maywood5k.com
Race
Price
Start Time
Sanctioning Organization

---

5K Run - Running - 5K
$30.00
8:00 am
USATF-NJ -$3
5K Walk - Walking - 5K Walk
$30.00
8:00 am
N/A