BRIDGE of BOOKS - Run for Reading!
Contact Information:
Abigail Daly
(732) 856-2457
805 Newman Springs Rd, Lincroft, NJ 07738
Sunday Oct 22, 2023 9:30AM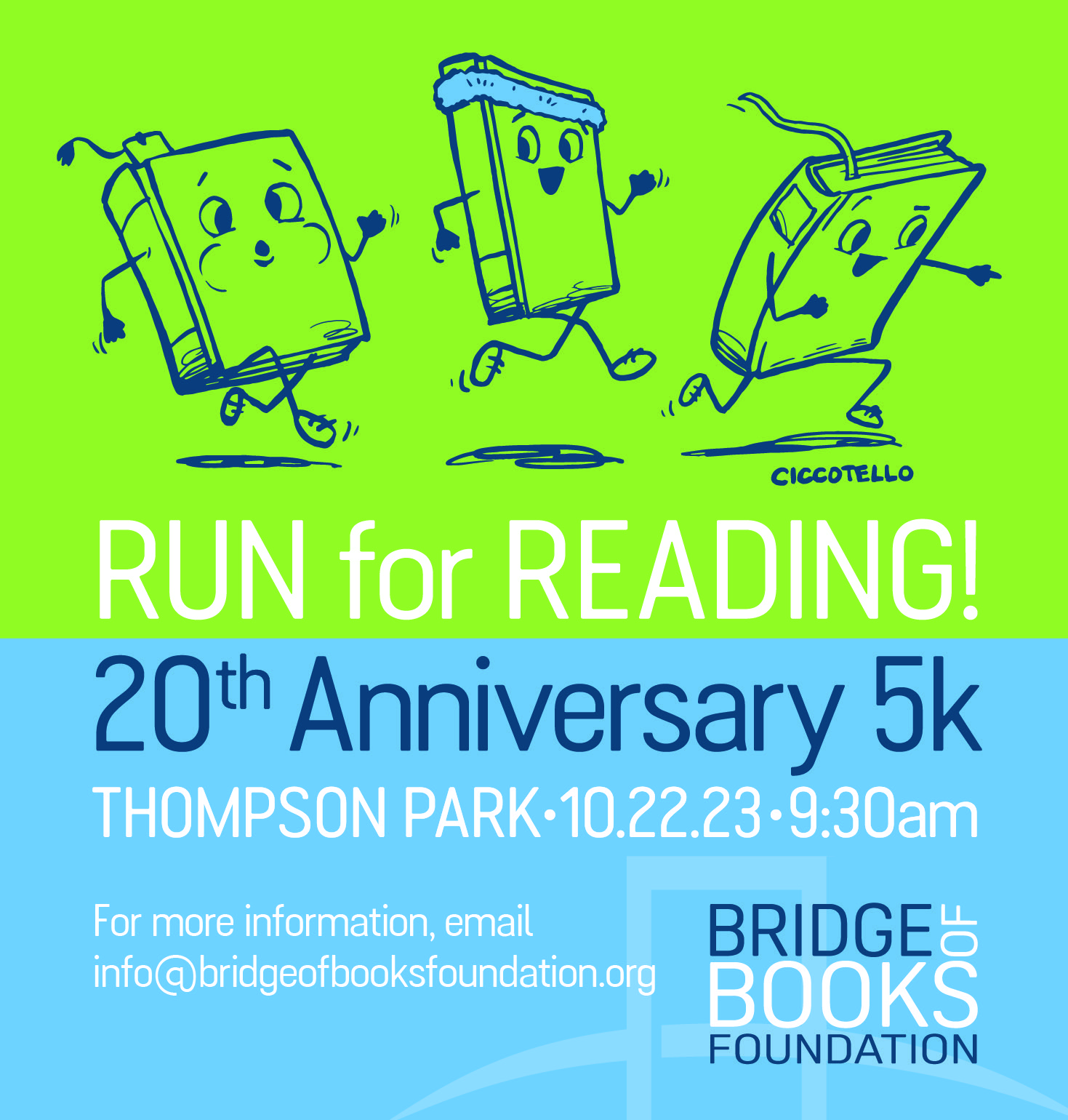 Thompson Park, Lincroft, NJ
$30 til  - 10/21, race day $35 (Please note: T-Shirts are not guaranteed for registrations after 10/4)
The Bridge of Books Foundation is a New Jersey based 501(c)(3) whose mission is to donate books to underserved children in order to support the development of literacy skills and encourage a love of reading. This inaugural race is part of the organizations 20th anniversary celebration. Funds raised will support getting more high quality, diverse books into the hands of New Jersey kids who need them.
Race
Price
Start Time
Sanctioning Organization

---

5K Run - Running - 5K
$30.00 - by 10/21
9:30 am
N/A
1 Mile & 5K Walk - Walking - 5K Walk
$30.00 - by 10/21
9:35 am
N/A
Fundraisers

2

Total Raised

$590.00

Current Goal

$0.00

High Donation

$100.00

Average Donation

$53.64