Manasquan Ocean Mile Swim
Contact Information:
Kirsten Hinds
(732) 581-4416
124 Ocean Ave, Manasquan, NJ 08736
Race Host: Manasquan High School Swim Boosters Inc.

Contact: Kirsten Hinds at (732) 581-4416 or kirstenlhinds@gmail.com

Distance: One Ocean Mile - Straight Course - Wetsuit Permitted

Date & Start Time: Sunday, July 21, 2019, 8:00 am

To celebrate 20 years, the first 50 Pre-Registered swimmers will recieve a commemorative "Manasquan Mile Swim" pint glass.

Registration: Pre-registration postmark deadline, July 12, 2019. On-site, day of registration at 124 Ocean Avenue, Manasquan Beach, July 21, 2019, 6:30 am

Entry Fee: $ 25.00 online registration, $30.00 day of race. Credit Card, Venmo and Check accepted. (First 125 entrants guaranteed a t-shirt). Check payable to: "MHS Swim Boosters" c/o 449 Holly Ave• Bay Head, NJ 08742

Race Amenities: Fee includes entry to the mile swim, t-shirt (first 125-entrants guaranteed), swim cap and bagel/water following the race.

Awards: Awards for first male and female finisher overall. Medals for top three finishers, both male and female, in each age group: 13 & under, 14-18, 19-29, 30-39, 40-49, 50-59, 60-69, 70& over. Gift cards for all first place finishers.
  THANK YOU TO OUR SPONSORS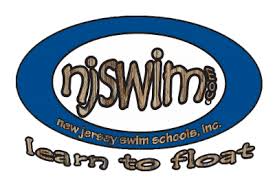 SUPPORTING THE MANASQUAN- POINT PLEASANT BEACH HIGH SCHOOL CO-OP SWIM TEAM
Race
Price
Start Time
Sanctioning Organization

---

One Mile Ocean Swim Straight Course - Open water swim - Open Water Swim
$25.00 - by 7/20
8:00 am
N/A