The CulleyStrong Foundation "You Are Not Alone" 5K Run/ Walk
Contact Information:
Steve Culley
(732) 539-6173
2700 Allaire Rd "Wall Sports Complex", Wall, NJ 07719
Saturday Jun 24, 2023 9:00AM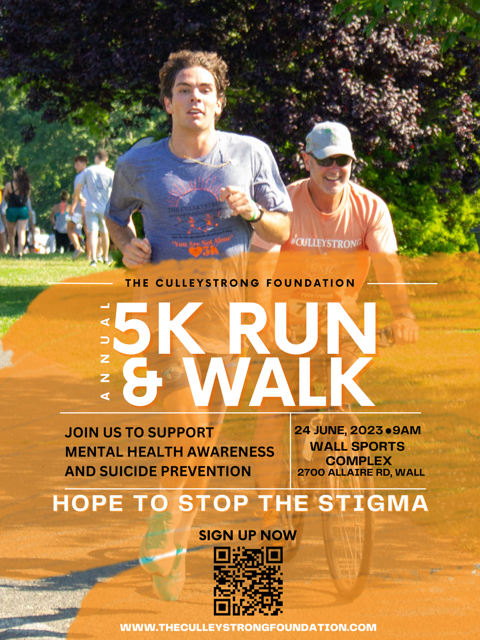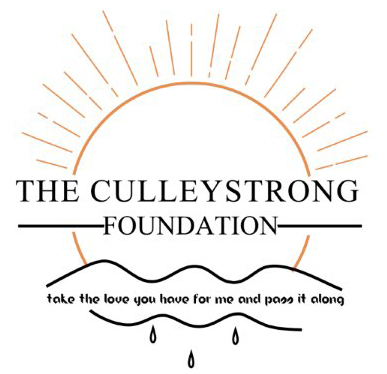 On January 23, 2019 our hearts were broken and our lives were shattered. The world stopped making sense as the unimaginable happened to our family. We lost Sean to suicide.
As a Family, we were built on a strong foundation of endless, unconditional love. On that fateful day, we lost an intricate piece of us. As with a Jenga tower that loses its base, our family was no longer stable. As we teetered and fell apart, we received an outpouring of genuine love and support. Through that, we were taught that we could be CulleyStrong even in our weakest times. We could be CulleyStrong even when we cried, when we questioned, and when we grieved. We will never be the same, but with our community we have been finding new ways to stabilize this forever changed tower that is our family. In our highs and in our lows, we are building a place where the world can feel Sean's special
touches and find their own strengths...where they can feel CulleyStrong.
Sean Culley was a kind, athletic, compassionate, charming, and handsome young man with an infectious smile. He was quick to reach out to those who may need a smile, a pep talk, or a friend. He was a talented and passionate athlete, a committed friend, a loving family member, and an aspiring biomedical engineer. He had an extraordinary knack for making people feel special and was unlike anyone else you'll ever meet. The world may have lost Sean at age 19, but Sean is and always will be a son, a brother, a cousin, a grandson, a nephew, a friend, and so much more. Sean remains in our hearts and minds forevermore.  ALL PROCEEDES WILL GO TOWARD SUICIDE PREVENTION

"Take the love you have for me and pass it along.
"FOR PROPER SIZE SHIRTS PLEASE REGISTER BY MAY 31ST 
Thank you.