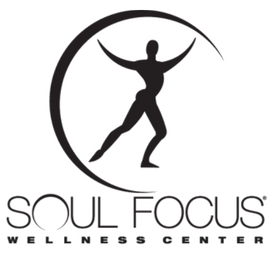 Soul Focus 5K
Contact Information:
Jamie Panckeri
(732) 935-1000
7 Meridian Rd, Eatontown, NJ 07724
We are local business that strongly believes in overall health and wellness. Our mission is simple: Help as many people as possible avoid unnecessary surgery and medication, and get well using diet, exercise, and natural therapies available at Soul Focus Wellness Centers. We teamed up with a non-profit, The Society for the Prevention of Teen Suicide to help bring awareness to the devastation of Teen Suicide and Depression and help our Youth find outlets for help; as well as how family and friends cannot only identify the risks but how they can offer support. This is a community event, so lets all come together to bring awareness and support to this local and national epidemic. Buy your tickets now to support a local charity and a great cause.
Any questions regarding registration, please email us here. 
Race
Price
Start Time
Sanctioning Organization

---

5K Run - Running - 5K
$30.00 - after 10/6
9:00 am
N/A
5K Walk - Running - 5K
$30.00 - after 10/6
9:00 am
N/A